LDPlayer: Revolutionizing Android Gaming
LDPlayer is a special program. It lets you play mobile games on your computer. Imagine playing games like PUBG Mobile on a big screen. That's what LDPlayer does. In 2018, it became really popular. Over 100 million people downloaded it! Now you can get this onto your PC or mac. Here is a brief review of this amazing Android emulator.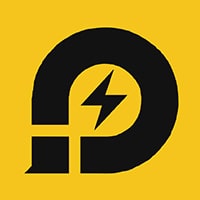 Why LDPlayer is Super Cool
Works Well on All Computers: LDPlayer is versatile. It works smoothly on both strong and average computers. It ensures your games run without pauses.
User-Friendly: Its design is straightforward. You can drag and drop game files into it. It's as easy as dragging a toy into a box.
Safe and Secure: LDPlayer partners with UpToDown. This ensures the games you download are safe.
Exciting Gaming Features
Customize keyboard and mouse settings.
Play multiple games simultaneously.
Sync actions across different games.
Record games without slowing down.
Speed up gameplay up to six times.
Personalization: You can change LDPlayer's wallpapers. Also, adjust how much computer power it uses. It's like customizing your own toy.
Regular Updates: LDPlayer gets new features often. It's like getting toy upgrades.
LDPlayer's Computer Requirements
Minimum Needs:
Needs Windows XP to Windows 10.
Requires a basic Intel or AMD processor.
2 GB of RAM is necessary.
36 GB of hard drive space is needed.
Must have Intel VT-x/ AMD-V enabled.
For the Best Experience:
Better with an Intel Core i5 processor.
8 GB of RAM is ideal.
100 GB of hard drive space is recommended.
Best with an NVIDIA GeForce GTX 750 Ti graphics card.
In summary, LDPlayer is like a bridge. It connects mobile games to your computer. Normally you cant play mobile games on your PC. It doest not matter if you are using Windows or Mac. This tool easily enhances gaming with its features. It's perfect for all gamers, whether you play for fun or seriously.