Nox Player Download | Best free Android emulator for Windows and Mac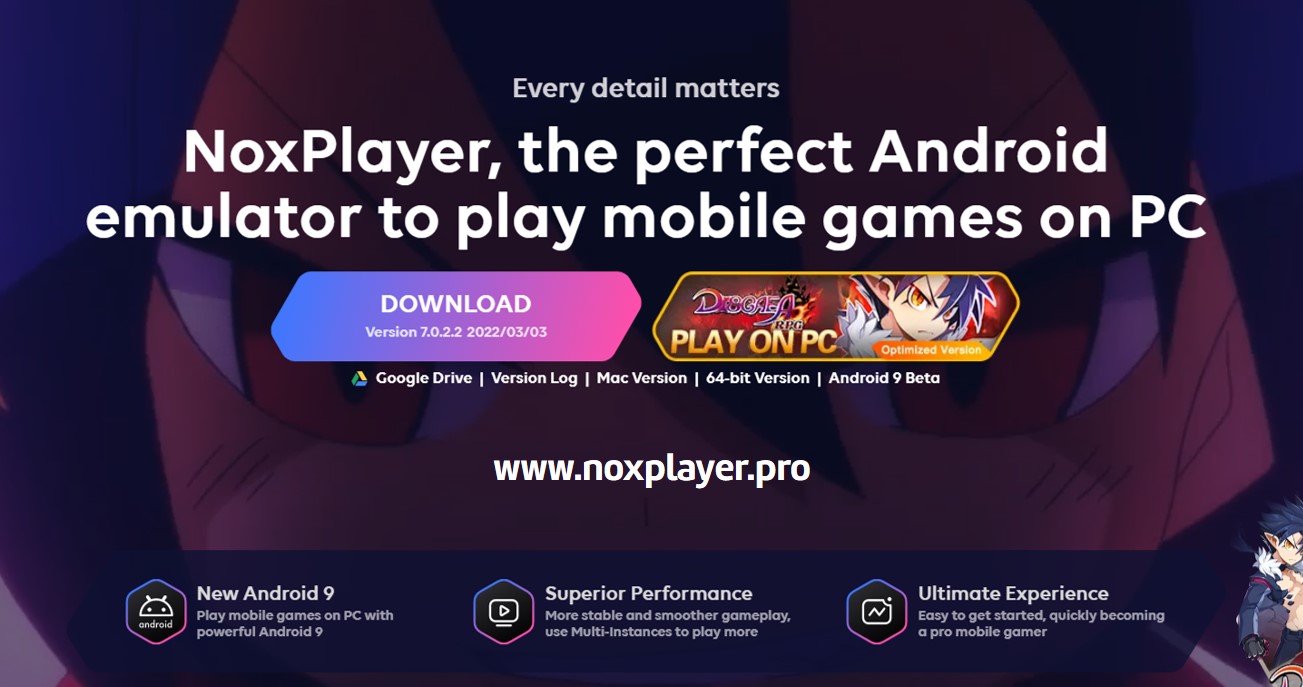 Nox Player is an Android emulator that will try to bring you the full Android experience on your computer. It comes with some powerful features to provide you with a great experience.
Today, many people want to use the Android interface on their computers. It is understandable since Android is so great for developers, so they like to test their apps. People are also getting more and more fond of Android games, so they want to play them with the mouse and keyboard. But to do that, you will need a good emulator for your PC.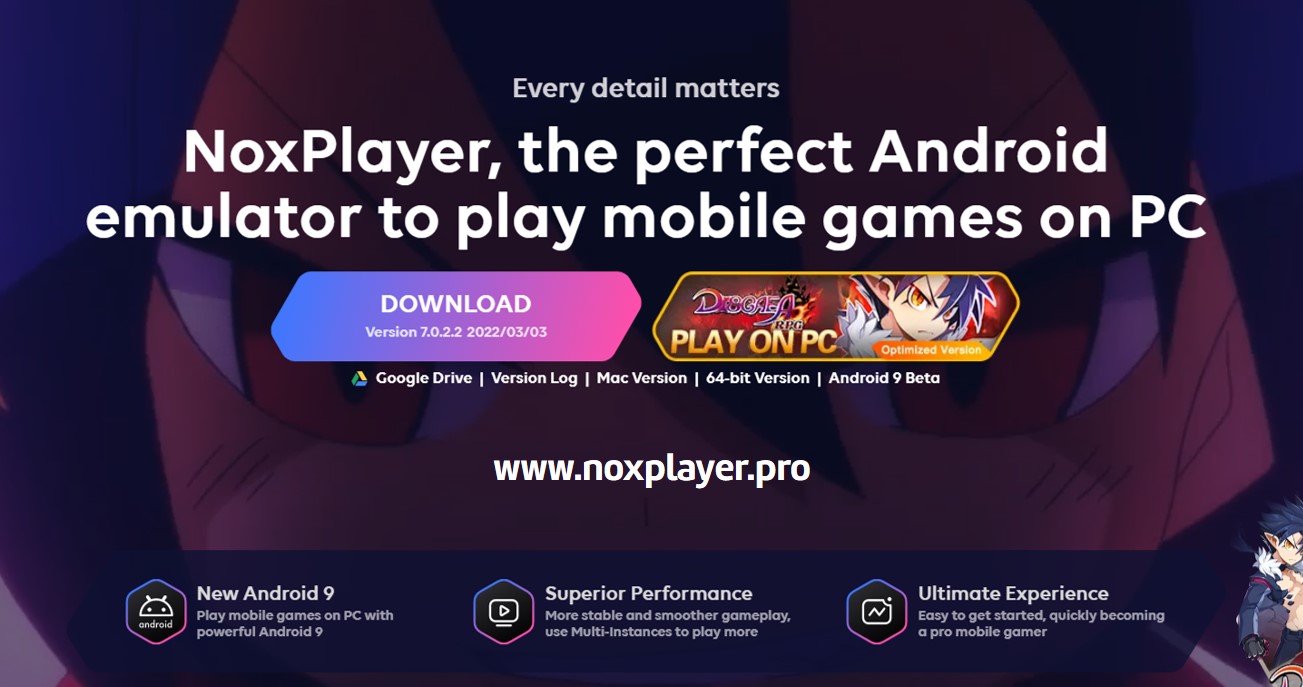 One of the better ones is certainly Nox Player. This Android emulator will bring you the complete Android experience to your computer simply and quickly.
If you want, you can also mimic the touch method, which will allow you to have a full Android experience if you wish.
NOX Player features
Simple and easy to use UI.
Easy to map app commands to a keyboard or a gamepad.
Stable and superior native performance.
Runs most Android apps and games.
Supports different languages beside English.
What's new in the latest version
New voice chat function.
Optimization of keyboard allocation functions.
Fixed problems about recording macros.
Fixed problems regarding occasional sound distortion.
Nox Player Installation
Nox player is one of the best Android emulators for Windows PC which provides a full Android feature not only for game-play but also for all Android applications. All the extra features are free of charge. To download and play Android games on your PC, you need:
Step 1: Download the free Nox Player from the official website:
Step 2: Click the installer file you downloaded to start the installation of Nox on your PC.
Step 3: After successful installation, launch the emulator and on its main screen. You will find the in-built Google Play Store.
Step 4: Open Google Play Store (it will require you to sign in with your Google account first) and search for the games or apps you want. Click download and it will be automatically downloaded and installed in your Nox.
Or if you have the app file of the game on your PC, you can drag and drop it into Nox and click the file to install it. Remember to turn root mode on in Nox system settings to enjoy this file-sharing feature between your computer and Nox.
Step 5: Now you can play your favorite Android games and apps on your desktop using mouse, keyboard or touch screen. You can use the CTRL + Mouse scroll short cut to zoom in and out.
NOX Player System Requirements For Mac
Your must have these following requirements on your pc to run the Nox App Player. The requirements are mentioned below:
You must have Windows XP, Windows Vista. Windows 7, 8, 8.1 and 10 with DirectX 9.0c driver, Microsoft Visual C++ and .Net framework.
The processor of your pc need to be at least dual-core: Intel or AMD with 1.5 GB of RAM.
For the graphics and video card, you must have a minimum OPEN GL 2.0 support
A minimum memory of 1GB is must to run the emulator.
You should have available disk space at least 3 GB.
All this will provide a smooth user experience with good internet speed.
The hardware requirements for mac are the same and your mac operating system should be OSX 10.8+.
Conclusion
Downloading the Nox app player emulator for mac is really simple. Even if you are doing it for the first time, you can easily do it. All you need is to follow the process I have shown you above. When you have this app installed, you can enjoy the android experience on your mac.
You can create virtual android smartphone or tablet with your pc and experience the full fun of android operating system. So what are you waiting for? Download the emulator right now and fulfill your long cherished desire to use android apps on your mac.